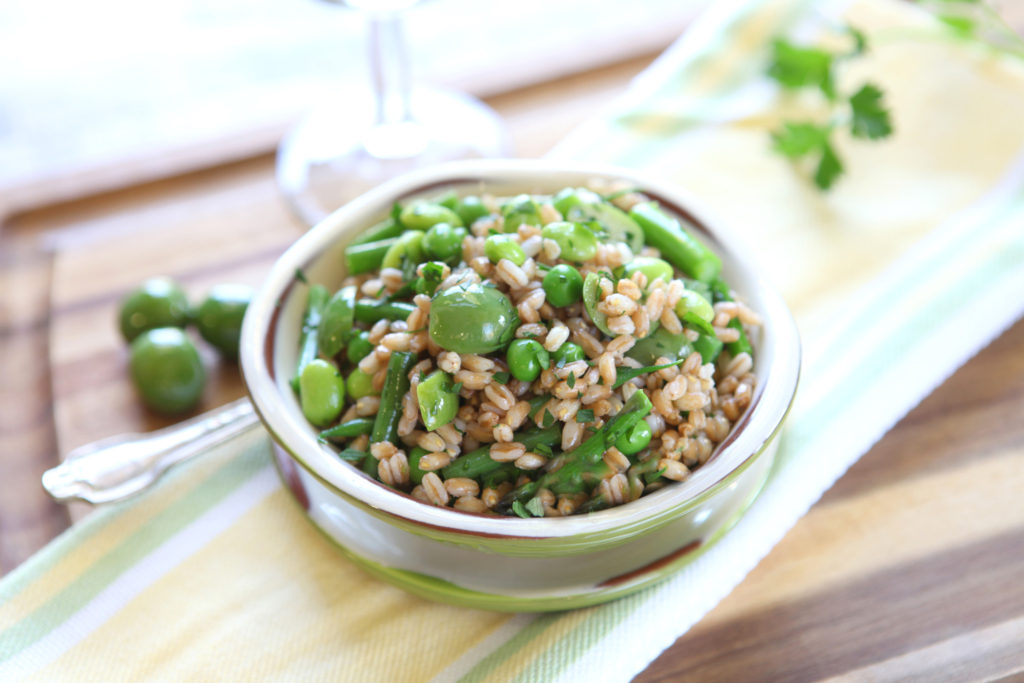 As you plan your next meal, why not try cooking with farro, the ancient grain with tremendous health benefits?
Farro is a whole grain wheat, larger than barley grain and possessing a similar taste. It's very simple to cook on a stovetop, also great when prepared in a rice maker or a pressure cooker. It's often used as an alternative to rice or pasta for all the nutritious qualities it contains.
Interested yet? Check out our top five reasons to love farro:
#1 Great Way to Up Your Vitamin B3 & Magnesium Intake
Farro is an excellent source of Vitamin B3, instrumental in improving your body's metabolism. It's also a great choice for your daily dose of Magnesium, which strengthens your blood pressure, bone strength, and overall cardiac health.
#2- This Supergrain is Rich in Anti-Oxidants
The anti-oxidants present in farro help prevent degenerative diseases and general cardiovascular problems.
#3 Great Source of Protein
Yes, it's true! Farro contains about 15% protein, with 7 grams of protein found in a single serving!
#4 Cholesterol-Free
Not only is farro cholesterol-free, a full bowl has 8 grams of cholesterol-lowering fiber in it! An excellent choice for anyone watching their weight.
#5 Contains Complex Carbohydrates
The complex carbohydrates present in farro extend its digestion time, thus leaving you with more energy throughout the day.
So now you know why you should be cooking with farro but you may be wondering how to cook with it?
Consider these easy-to-make recipes below using Jeff's Garden line of certified non-GMO olives & peppers as an entry point into the delicious world of farro.

Prep Time: 10 min   Total Time: 25 min   Serves: 4-6
Chefs Note:  Feel free to play with this recipe and use any vegetable or herb in season.  Asparagus, green beans, thyme or basil would all be wonderful. It will taste the best when the produce is the freshest!

Prep Time: 5 min | Total Time: 20 min | Serves: 4-6
For more delicious and healthy recipes head on over to our Recipes page.