Don't know about you, but we've never met anyone who doesn't like a good brunch. No matter the occasion, a well-planned brunch is always a special affair, and Easter Sunday Brunch is certainly no exception! In fact, it's one of our favorite springtime traditions.
A good Easter Sunday Brunch does not have to be complicated. Here are some recipes from the Jeff's Garden collection that are simple and easy to prepare. Many of these can be prepped in advance so you can relax with a mimosa and enjoy the company of friends and family.
Roasted Red Bell Pepper & Artichoke Quiche
A light and delicious "almost" homemade quiche (ready-made pie crusts are perfectly fine to use!) with Jeff's Garden Marinated Artichoke Hearts and Jeff's Garden Roasted Bell Pepper Strips with spinach and a delicious variety of cheeses. Click on the image to get the recipe.
Smoked Salmon and Roasted Red Bell Pepper Bruschetta
This easy bruschetta puts an elegant twist on a classic Italian appetizer and features a variety of savory flavors of roasted bell peppers, smoked salmon, chives and capers. Prep the ingredients in advance so you can quickly assemble the morning of your brunch. Click on the image to get the recipe.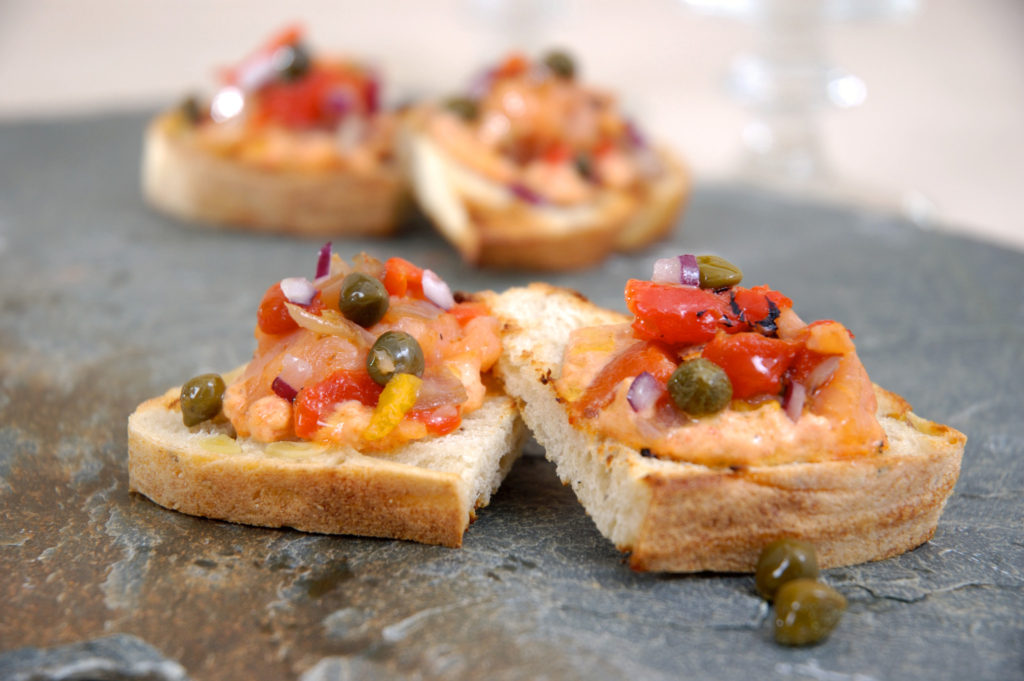 Broccoli & Cauliflower Salad with Sun-Ripened Dried Tomatoes
This delightful salad can be prepped in advance and will add a wonderful pop of color and flavor to the brunch table! Broccoli and Jeff's Garden Sun-Ripened Dried Tomatoes add a sweet and savory flavor. Click on the image to get the recipe.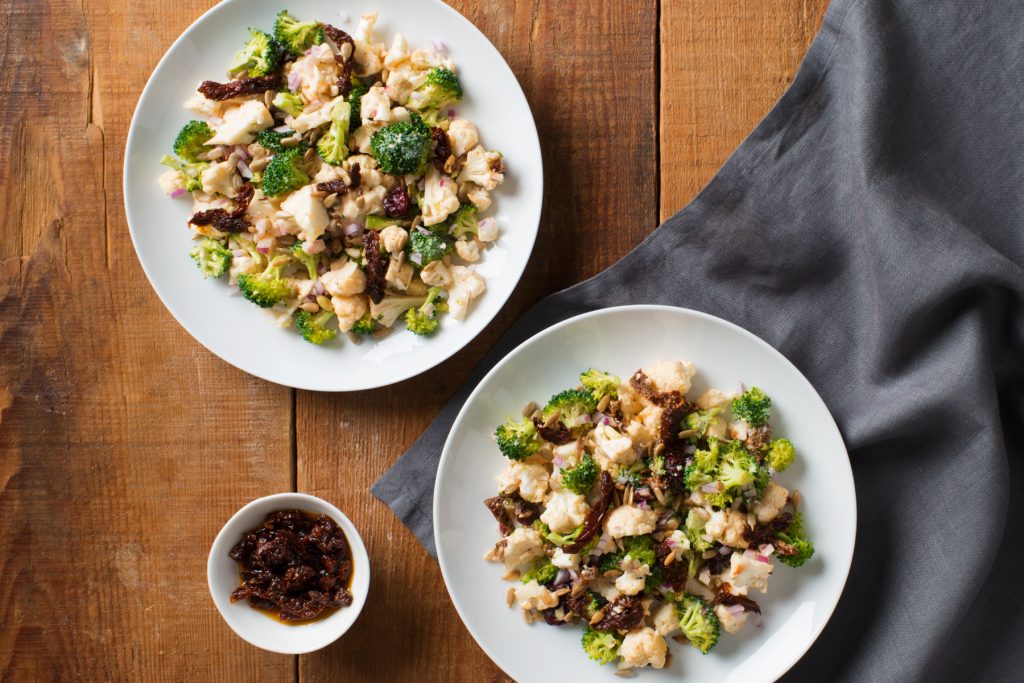 Baja Fruit Salad
Every good brunch menu needs fruit to compliment the main dishes! This light fruit salad with pineapple, mandarin oranges, jicama, shredded coconuts takes us on a tropical vacation. Jeff's Garden Roasted Bell Pepper Strips and fresh cilantro add a unique flavor to balance the sweetness of the fruit. Click on the image to get the recipe.
Jeff's Garden Bloody Mary
There's nothing like a properly garnished Bloody Mary to enjoy on a Sunday morning brunch. The secret to our Bloody Mary recipe is assorted Jeff's Garden Peppers and Olives for garnish and a splash of brine from the jar! Some of our favorite Bloody Mary garnishes include olives stuffed with Blue Cheese, Feta Cheese, Garlic or Jalapeños. Whole Golden Greek Peperoncini is another delicious garnish. Click on the image to get the recipe.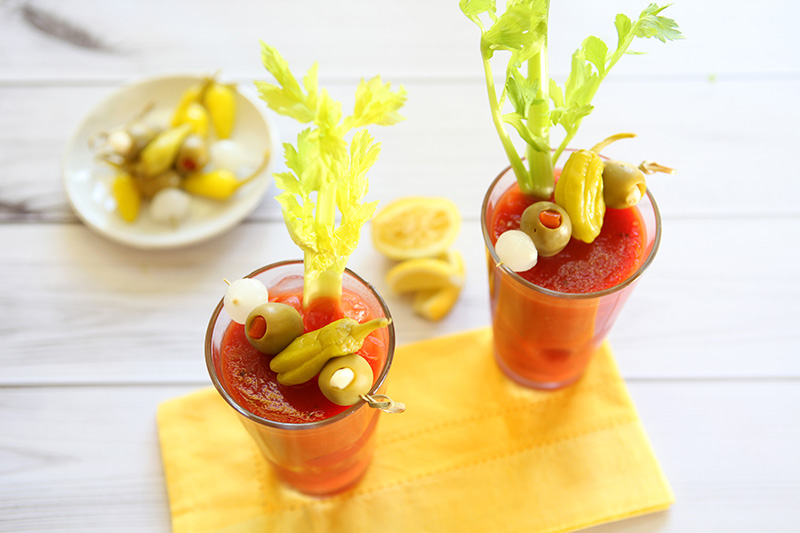 Need More Easter Sunday Brunch Ideas & Inspiration?
Here are some helpful tips and serving ideas for easy Easter Sunday celebrations.
Everyone has their way of celebrating spring holiday traditions such as Easter and Passover, but when it comes to holiday gatherings, we can all agree that delicious food is a must. We hope the Jeff's Garden line of premium olives, peppers, artichoke hearts, capers, and sun-ripened tomatoes will help simplify and elevate your springtime holiday entertaining!