Did you know that May is National Salad Month? You do now! We're celebrating by sharing secrets to creating fabulous and refreshing salads using unique ingredients. Here are some tasty tips to punch it up and wake up your palette with these sensational salads. Be inspired and be healthy!
Start with Leafy Greens to build your base.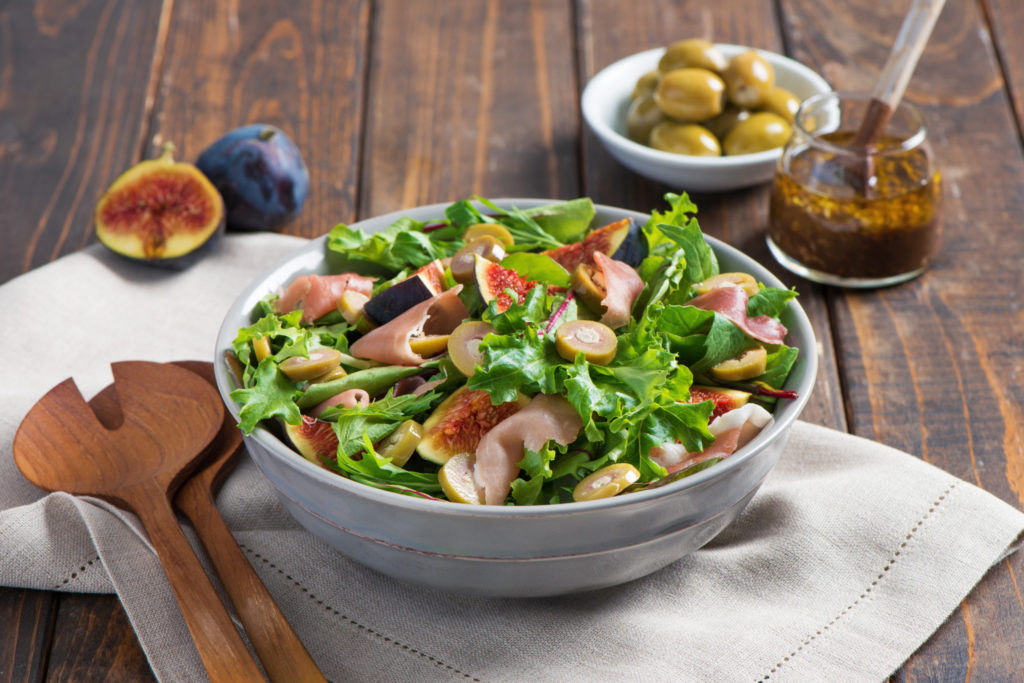 Look for dark leafy greens packed with important nutrients like folic acid – think baby spinach, kale, arugula or a spring mix that includes a variety of dark greens.
Pile on colorful fresh fruits, vegetables and herbs!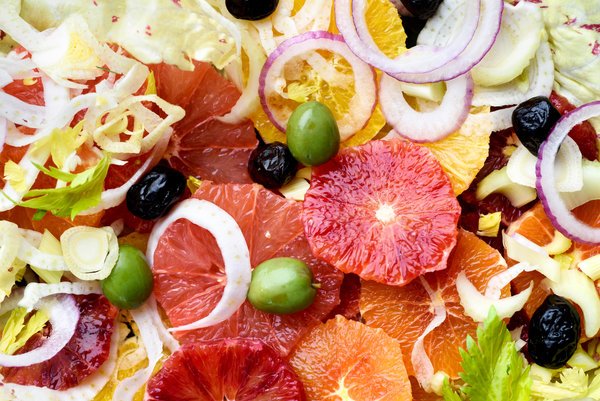 As a general rule of thumb, the more seasonal and local your vegetables are, the better (think Farmers Markets). This is the perfect time to indulge in a multitude of fresh seasonal fruits, veggies, and herbs.
Add Protein
Adding protein to your salad like grilled chicken, hard-boiled eggs, water-packed chunk light tuna, wild-caught salmon, lean steak or turkey breast can make your salad more satisfying. If you wish to skip the animal protein, cubed tofu, tempeh, chickpeas, beans or other legumes are great alternatives.
Don't overdo it with the "extras"

Toppings like chopped nuts, seeds, shredded cheese, croutons, dried cranberries or raisins and salad dressings are fantastic on salads but have the potential to pack in too much fat and calories if you aren't careful. For less fat and more flavor in your meals, think about adding something zesty and flavorful to your salad like Sliced Peperoncini or Jalapeño Stuffed Olives.
Here are some more salad tips to inspire you: