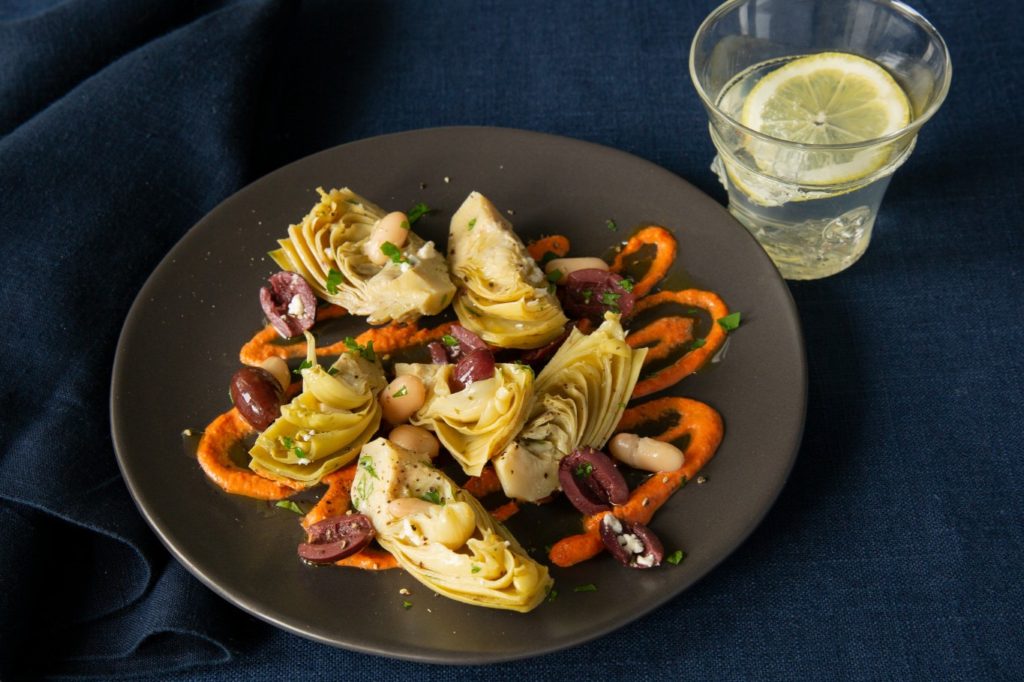 It's a busy week for the Jeff's Garden team! The world's largest natural, organic and healthy products event, Natural Products Expo West is happening this week through March 9th!
This is THE biggest event of the year in the natural food industry and we have some special treats planned. If you are attending this year's event, please drop by our Booth #5644 from 11:30 a.m. to 1:00 p.m. (PST) on Thursday and Friday to sample delicious appetizers. Our chef, Shea Rosen will be preparing and sharing Olive Tapenade on Thursday, March 7th and Artichoke & White Bean Salad with Roasted Red Pepper Tahini Dressing Friday, March 8th.  We hope you will come by at these to samples these delicious delicacies!
For those unable to attend, feel free to download the recipe cards below so you can enjoy these wonderful appetizers at home!
RECIPE #1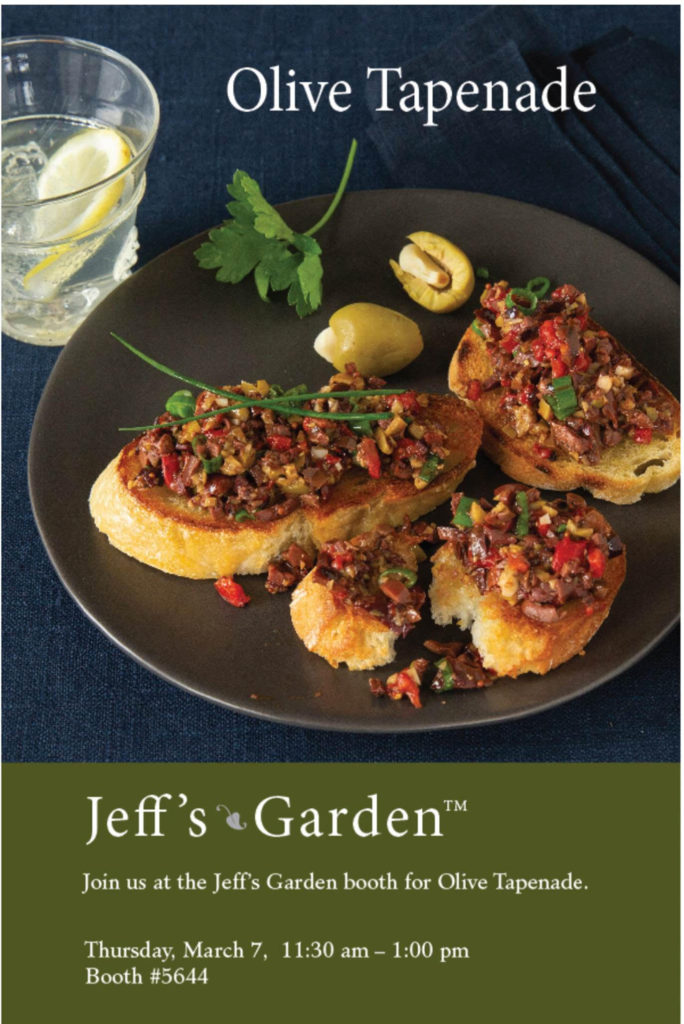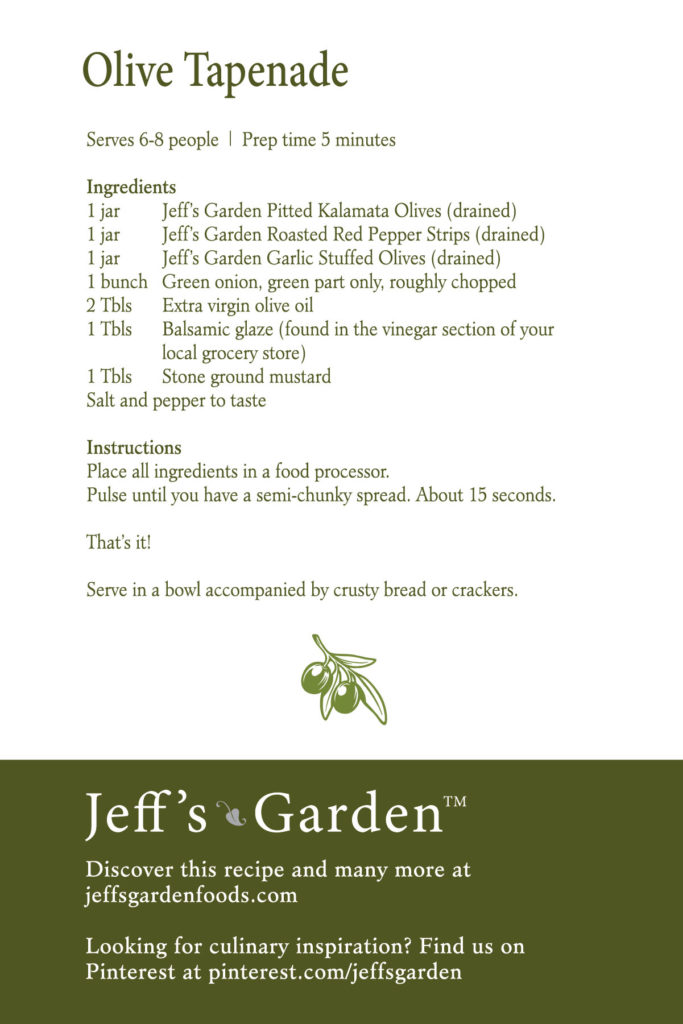 RECIPE #2