The weather is warm and "cook-out season" is here! We're ready to fire up the grill and celebrate Independence Day with family, friends, and food. Want to know our secret ingredient for a great gathering? Delicious hot dogs with this crowd-pleasing pepper slaw!
This zesty slaw features not just one, but TWO delicious flavors of from our vibrant selection of mild and spicy peppers. No matter what's on your cookout menu this 4th of July, Jeff's Naturals will make it shine.
This simple slaw can be served with hot dogs, burgers, in tacos or as a stand-alone side dish. For more inspiration, go to our recipe page to find more ways Jeff's Naturals will make your summer barbecue even better!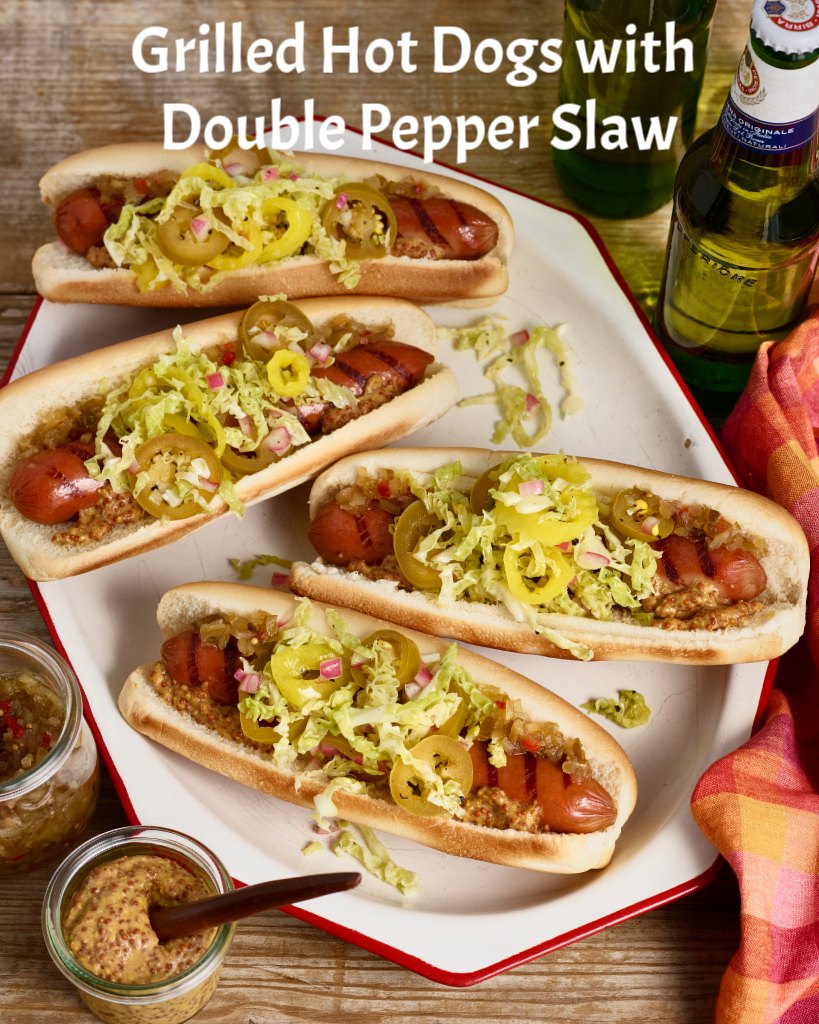 Prep Time: 6 mins.
Total Time: 15 mins.
Serves: 6
INGREDIENTS
¼ medium head of cabbage, shredded; about 2 cups
¼ cup small diced red onion
1 cup Jeff's Naturals Sliced Tamed™ Jalapeños, drained
1 cup Jeff's Naturals Sliced Golden Greek Peperoncini, drained
1 tablespoon white vinegar
2 tablespoons extra virgin olive oil
6 hotdogs
6 hot dog buns
Salt and freshly ground pepper
Optional toppings: mustard and ketchup
PREPARATION
Heat grill over high heat until very hot.
In a medium mixing bowl, combine the first 6 ingredients; season hot dogs with salt and pepper to taste and set aside.
Grill hot dogs for about 5 minutes or until nicely blistered and charred. Place grilled hot dogs in bun, add about 1⁄2 cup of pepper slaw to each dog and any other condiments of your choice.