Prep Time: 20 minutes Total Time: 25 minutes Serves: 4
Ingredients
For the Salad:
2 c. baby spinach
1 c. New potatoes, cooked and halved
1 c. Haricots Verts, cooked and cut in half
¼ c. red onion, thinly sliced
¼ of English cucumber, sliced
2 hard-boiled eggs, halved
2 cans oil-packed tuna, drained
Salt & pepper, to taste
For the Dressing
1 c. Jeff's Garden Roasted Red Peppers, drained
¼ c. extra virgin olive oil
1/8th c. Red Wine Vinegar or Balsamic Vinegar
1 small garlic clove Salt & pepper, to taste
4 Tbsp. balsamic vinegar
Directions:
For the salad- on a bed of spinach, arrange all other ingredients on top.
For the salad dressing- blend all ingredients in a blender, or puree in a food processor. Makes about one and a half cups of salad dressing. Drizzle desired amount of salad dressing over the salad and enjoy!
Related Products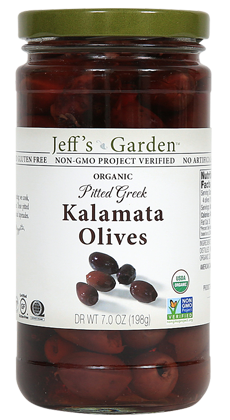 Organic Pitted Greek Kalamata Olives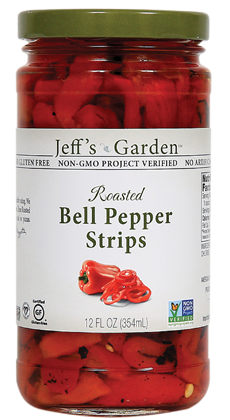 Roasted Bell Pepper Strips