Prep Time: 10min  |  Total Time: 15min  |  Serves: 4
Ingredients
4 Ciabatta rolls
¼ c. Dijon mustard
¼ c. mayonnaise
½ lb. pastrami or corned beef
2 c. arugula or baby spinach
2 oz. Jeff's Garden Sliced Tamed™ Jalapeño Peppers, drained
8 slices of pepper jack cheese or provolone
2 Tbsp. butter
Directions:
Preheat the Panini grill according to the manufacturer's directions.
Slice rolls, spread evenly with equal parts of Dijon mustard and mayonnaise. Layer with meat, red peppers, greens, and then top with jalapeños and cheese slices.
Close the sandwich and butter the outsides of the rolls. Put the sandwich in a heated Panini press and cook for 5 minutes, or until cheese is melted and bread is crisp.
Related Products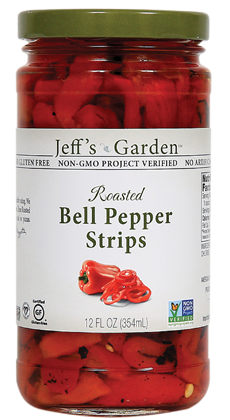 Roasted Bell Pepper Strips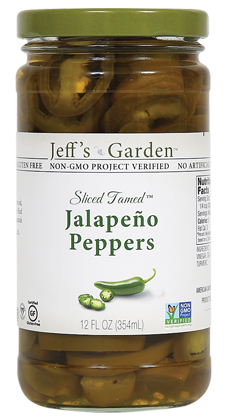 Sliced Tamed™ Jalapeño Peppers