Prep Time: 8min | Total Time: 20 min | Serves: 4
Ingredients
8 slices sourdough bread
4 tsp. Dijon mustard
8 oz. Provolone cheese
8 oz. Serrano Ham or Proscuitto
4 Tbsp. butter
Directions:
Drain Peperoncini. Spread a teaspoon of Dijon on to each of four slices of bread.
To build the sandwiches, divide up peperoncinis, ham and cheese equally, place them on top of the slice of bread that has the Dijon mustard on it.
Melt two tablespoons of the butter in a large skillet. Cook two sandwiches on medium heat, covered, about six minutes per side.
Repeat procedure with the remaining butter and other two sandwiches.
Related Products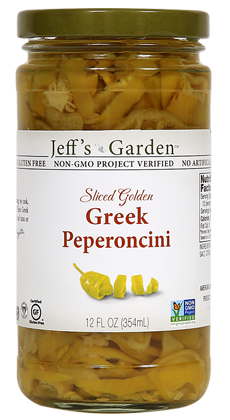 Sliced Golden Greek Peperoncini