Prep Time: 10min | Total Time: 1 hour 10min | Serves: 8-10
Ingredients
Directions:
In a blender, puree 5 cups of seedless watermelon cubes and strain juice through a fine wire mesh sieve. Discard any pulp and seed remnants.
In a large pitcher, stir together watermelon juice, 1 cup silver tequila, ½ cup of Cointreau (you could also use triple sec), and ¼-½ cup of fresh lime juice. Add a splash of Sliced Tamed™ Jalapeño brine to taste and stir to combine. Keep cold until ready to use.
In a shallow dish, combine 3 tbsp. of kosher salt and 1 tsp. of chili powder.
To prepare the margaritas, rim each glass with the chili powder mixture by wetting the rim of the glass with Cointreau and dipping in the chili and salt. Pour the watermelon margarita over ice and serve with a garnish of watermelon cubes and jalapeño slices. Serves: 4-6
Related Products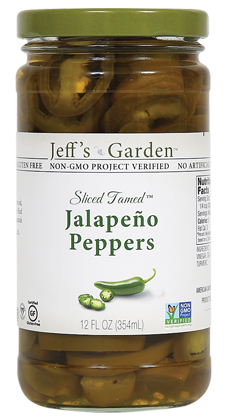 Sliced Tamed™ Jalapeño Peppers