Prep Time: 5min   Total Time: 10 min  Serves: 8
Ingredients
8 oz. light sour cream
1-½ c. black beans, rinsed
½ jar Jeff's Garden Sliced Hot Cherry Peppers, drained
4 roma tomatoes, diced
1 diced avocado
4 scallions, thinly diced
1 bag tortilla chips
1 c. queso fresco
½ c. cheddar cheese
Directions:
Preheat oven to 450º F.
Spoon sour cream onto a large, shallow dish, spreading evenly. Top with black beans, Hot Cherry Peppers and Jalapeños.
Place chips around edge of plate, lodging them firmly into the dip. Sprinkle entire plate with queso fresco and cheddar. Heat in the oven for five minutes, or until cheese has melted.
Sprinkle tomatoes, avocado and scallions on top of beans. Top with a dollop of sour cream to garnish. Serve with remaining tortilla chips.
Related Products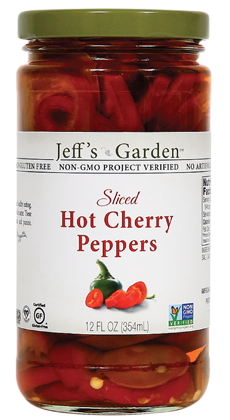 Sliced Hot Cherry Peppers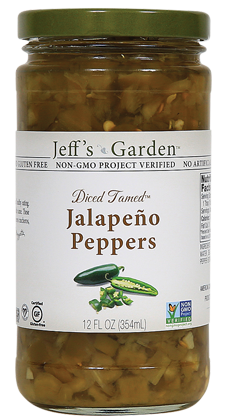 Diced Tamed™ Jalapeño Peppers