Prep Time: 15 min.Total Time: 25 min.Serves: 4 (makes 8 egg rolls)
Ingredients
Directions:
In a medium mixing bowl, gently mix the avocado, tomatoes, peppers, onion, cilantro, and lime juice together. Season with salt and pepper to taste.
To assemble the egg rolls, place the egg roll wrappers on a clean and dry surface to the corner is pointing towards you. Add about 2 tablespoons of the avocado mixture to the bottom corner section of the wraps. Get a small bowl of cold water close by so you can seal the edges by dipping your finger in water and running it along the entire outside edge of the wrapper. Bring the bottom of the wrapper up and over the avocado mixture, lightly tucking the avocado into the wrapper and keeping the wrapper tight. Fold the corners inward onto the wrapper, then roll it up and close it with the top of the wrapper. Using a little more water on your finger, make sure all openings are sealed together.
In a medium sauce pot, add about 3 1/2" of frying oil, bring temp to 350º degrees. Fry egg rolls 2 at a time for about 3 minutes until a deep golden brown. Remove and let drain on a paper towel lined plate. Continue until all are fried.
Cut the egg rolls in half on a diagonal. Top with sweet chili sauce and serve with the egg rolls.
Related Products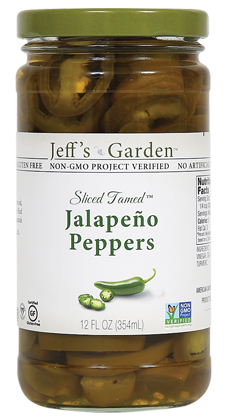 Sliced Tamed Jalapeños

Sun-Ripened Dried Tomatoes